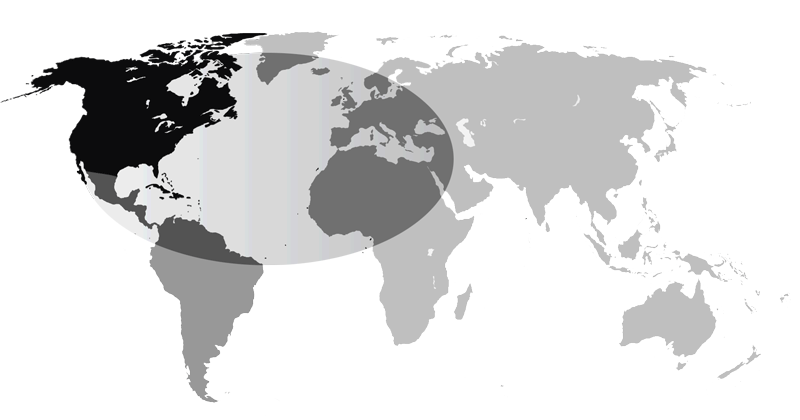 The Bayreuth Institute for American Studies (BIFAS) is an interdisciplinary research institution at the University of Bayreuth that promotes and coordinates research and teaching activities with a focus on North America (the United States, Canada, and the Caribbean) and the circumatlantic world.
Founded in 2011, BIFAS is part of the unique research environment that the University of Bayreuth provides with its programmatic support for interdisciplinary research cooperation and its dedication to international cooperation. The university's six faculties and its many research centers are devoted to a number of highly innovative interdisciplinary research areas such as ecology and the environmental sciences, comparative cultural studies and intercultural processes, and African Studies. BIFAS provides a forum that serves to promote and channel new and existing creative synergies in this rich and dynamic research environment.
Research
BIFAS currently brings together members of three of the six faculties of the University of Bayreuth (More info on disciplines represented). It provides the setting for several project co-operations and individual projects. Prominent research areas include American literature and popular culture, the circumatlantic African Diaspora, colonial history in an transcultural perspective, and a comparative exploration of how ecology and risk assessment interact with a reconfiguration of space on a global scale. (More info on research)
Tasks
BIFAS coordinates the various North America related research activities by organizing and supporting seminars, workshops, symposia, international conferences, and guest lectures. In addition to fostering synergies across disciplines, BIFAS promotes the inclusion of BA and MA students in such interdisciplinary research at an early stage of their university career. BIFAS provides a vibrant and open research environment for PhD candidates, young scholars and international guests (More info on past and current events). We welcome and invite the participation of scholars and students interested in North America and the circumatlantic world.
Administration
The Bayreuth Institute for American Studies (BIFAS) is headed by a governing board. The current board members are: Prof. Dr. Sylvia Mayer (director), Prof. Dr. Jeanne Cortiel, and Prof. Dr. Susanne Lachenicht.
Contact
For more information please contact our office:
Bayreuth Institute for American Studies
Universitätsstraße 30
95447 Bayreuth
Germany
E-Mail: bifas@uni-bayreuth.de
Tel.: +49 (0)921/55-3516
Fax: +49 (0)921/55-3569
Office hours: Monday to Thursday 10 AM - 12 PM